About Rocky Mountain Audiology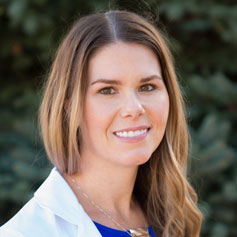 Dr. Daria Stakiw's mission is to make a positive difference in the lives of people affected by hearing concerns. She is a caring and qualified health care professional who is whole heartedly committed to your wellbeing. She strives to allow each patient to achieve their highest potential as they improve their effective communication with others.
Dr. Stakiw is committed to ongoing continuing education, providing the latest in hearing technology, and serving patients with compassion and understanding. See below for a list of her extensive experience.
---
Rocky Mountain Audiology's Mission
To maintain the highest integrity of hearing health care.
To provide excellent quality hearing care.
To be a positive influence in each patient's care.
To deliver superior customer service to each patient.
Treat every patient with respect.
Respect needs of individual patient.
Show compassion to all patients, and maintain healthy hearing throughout their life.
---
Affiliations and Credentials
Board Certified Doctor of Audiology
Cultural Compentency Designation award by Cigna Insurance
Doctorate of Audiology from Salus University in Pennsylvania
Fellow American Academy of Audiology
Member of the American Speech Language and Audiology Association
Licensed thru the Colorado Department of Education
Registered with the Department of Regulatory Agencies of Colorado
Monitors the Newborn Infant Hearing Screening Program for Western Colorado
Audiology Regional Coordinator for the State of CO
Published several articles in professional journals, on the topics of vestibular assessment and aural rehabilitation
Volunteer Work
Dr. Daria volunteers at several Health Fairs across the Western Slope to provide free hearing screening and counseling for the locals of the valley.
Rocky Mountain Audiology is able to diagnose and fit children with hearing loss at no charge, in our valley, thru the HEAR Project.
Dr. Stakiw participates in the HEAR Now Project through Starkey to fit patients with hearing aids at no charge.
Designed and implemented the Gift of Hearing program to donate new hearing aids to people of the Roaring Fork and Vail Valley's.
Dr. Stakiw donates both monetarily, as well as her time and equipment to Home Care and Hospice of the Valley to ensure that people have the ability to hear their loved ones when they are unable to leave their homes due to illness.
Our Staff
Ryan Harlow Clinic Manager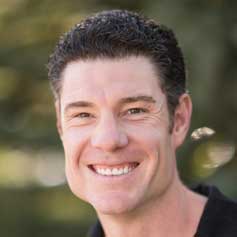 Ryan Harlow is our clinic manager for both Edwards and Glenwood Springs locations. He has a Bachelors of Science in Corporate Fitness from Minot State University. He has lived in the valley since 2013. He loves to spend his free time with his children, enjoying the outdoors either bow hunting, hiking or fishing. Ryan's favorite sound is an elk bugling in the mountains.
Kortni Slade Patient Care Coordinator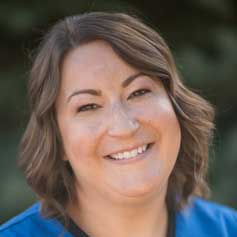 Kortni Slade is our Patient Care Coordinator in the Glenwood Springs office. She is originally from Oregon and is the mother of two young boys. Kortni loves to spend her time skiing, hiking baking and is an avid baseball fan! Her favorite thing about Colorado is the beautiful Aspen trees and the crisp fall mornings. Kortni's favorite sound is the sound of the waves crashing in the ocean.